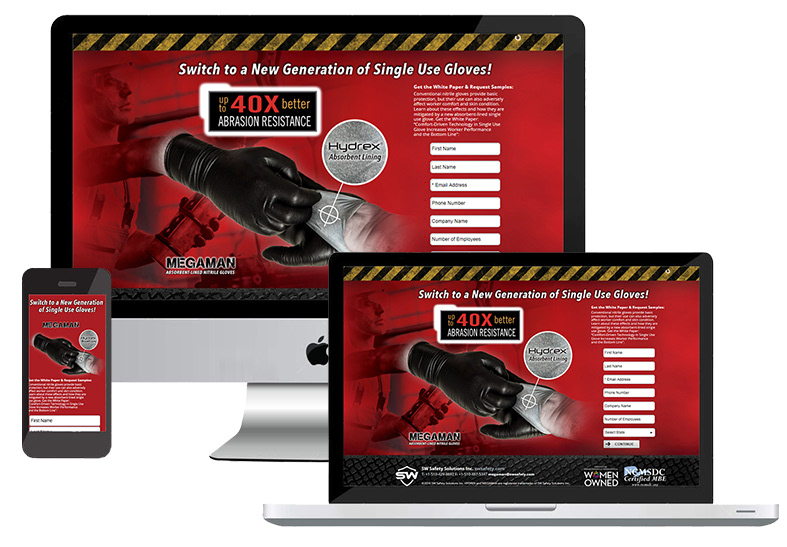 www.swsafety.com/megaman/
I created a landing page for a promotional product campaign. I worked closely with the marketing team to develop and design the visuals. Hand coding the landing page with HTML, CSS, and JavaScript I also incorporated a Marketo Query form.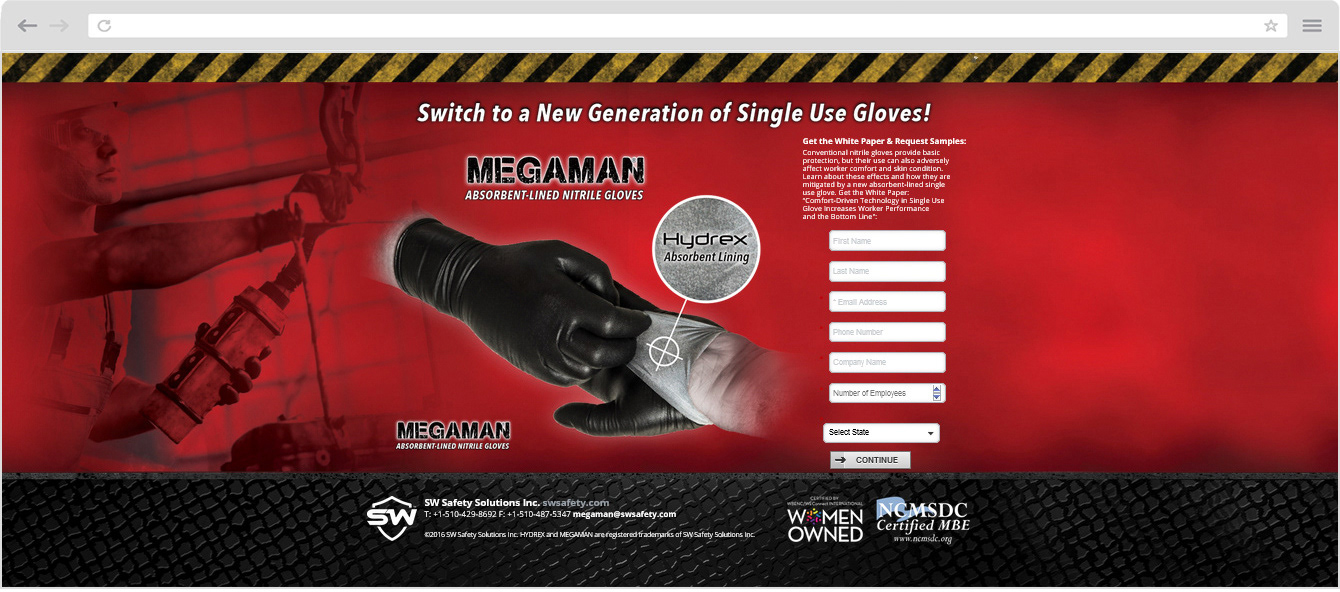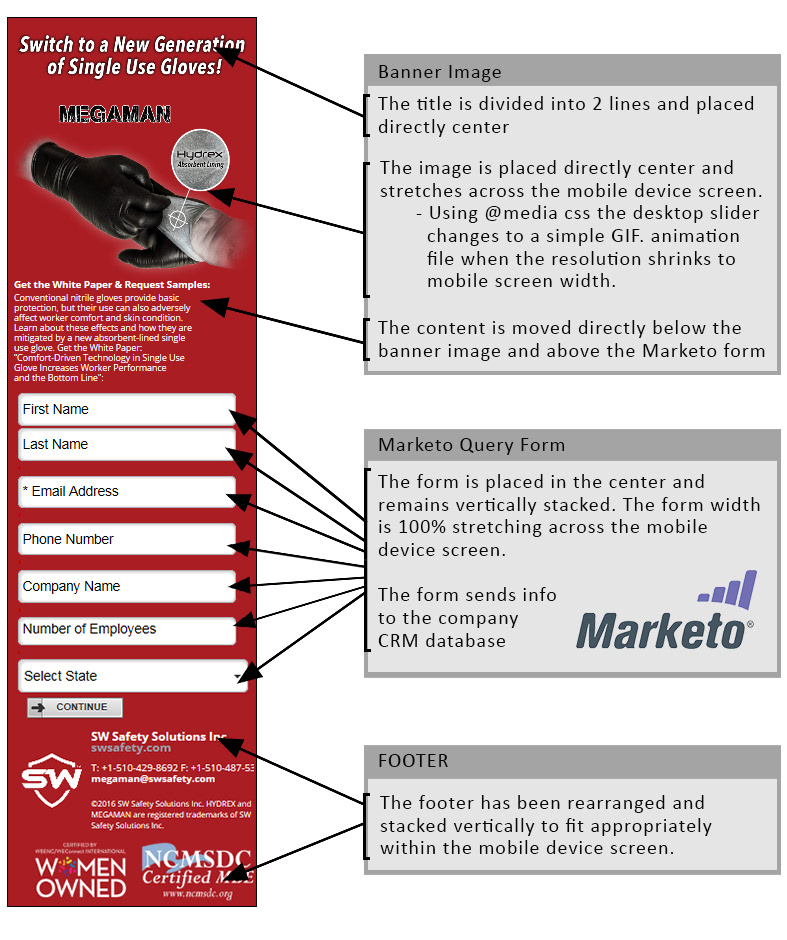 Product Spec Landing Page
Using Marketo I developed a landing page to download the product spec sheet as well.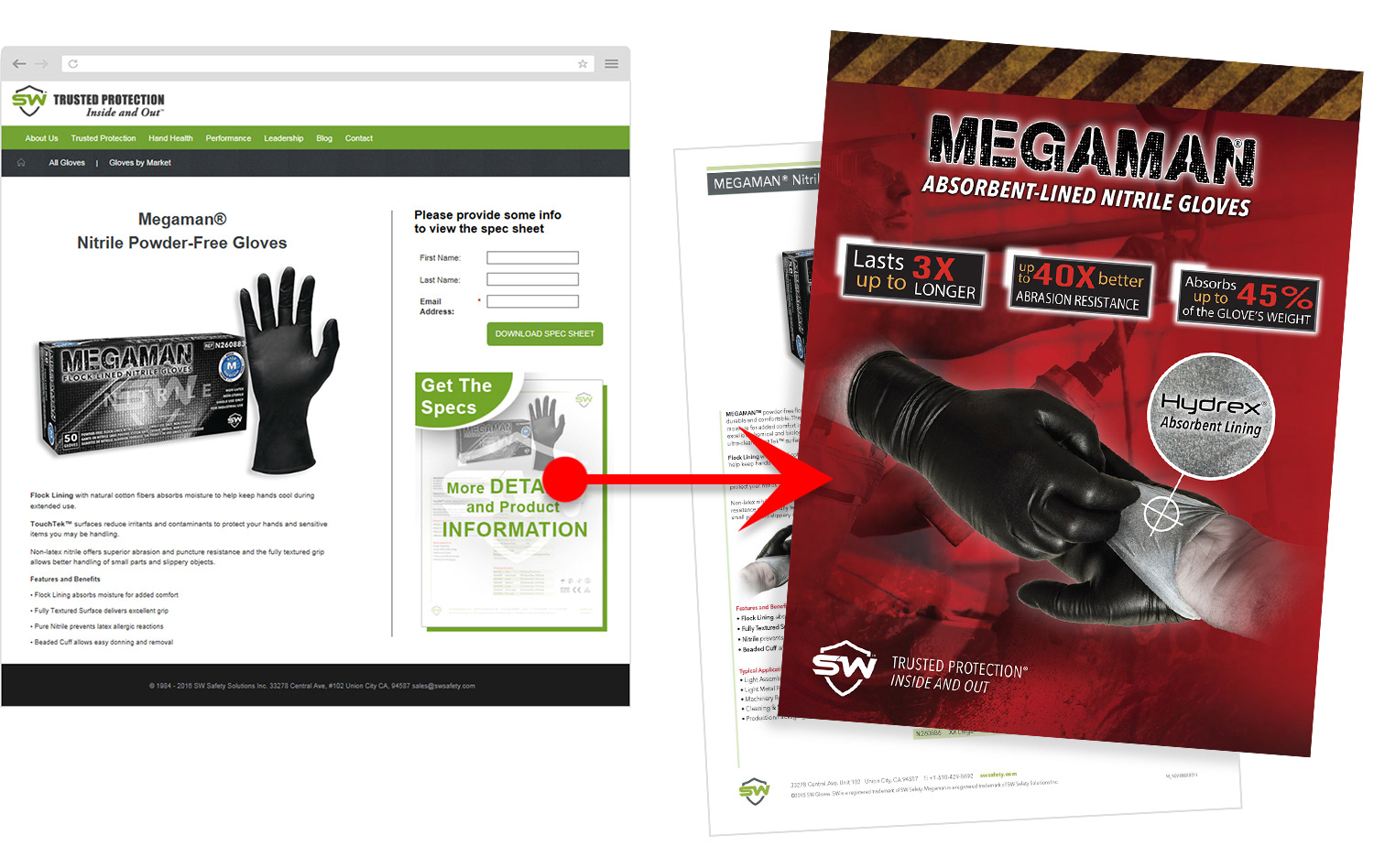 I created the visual layouts for the step by step process of customer automation.


The user is sent to a thank you page after submitting the form.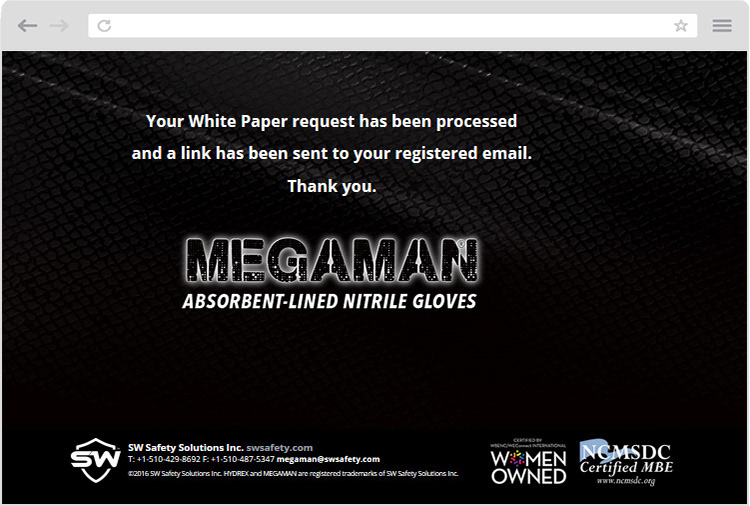 After filling the Marketo form the user receives an email about the product.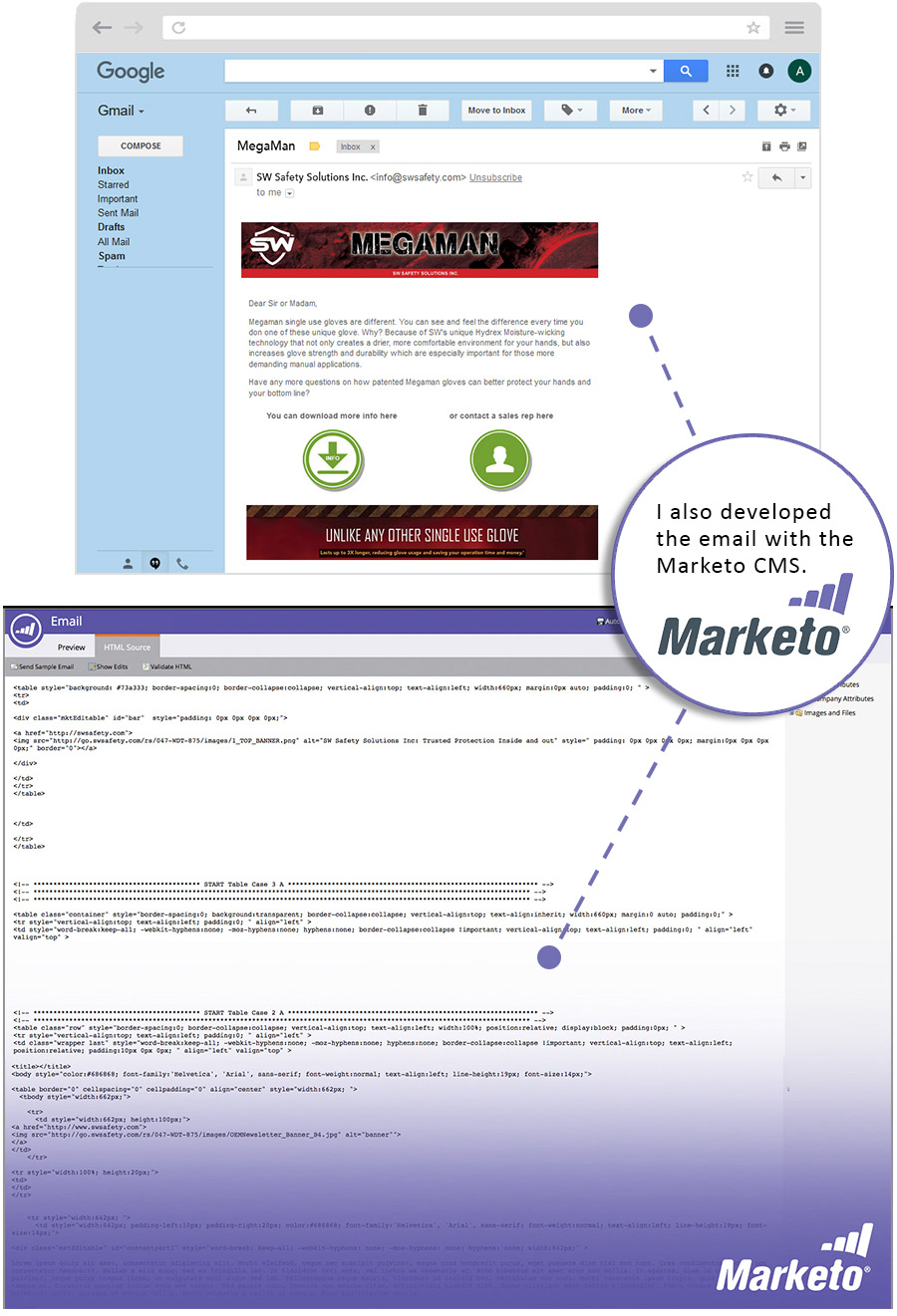 The user can click on a link on the email sending them to a product White Paper. I developed this page hand coding with Adobe Dreamweaver. There is also @Media CSS giving the page mobile responsive capabilities.